Zeri Crafts in the News
We've been featured by Atharna x Brownbook for our efforts to modernize the mubkhar. To read the story, please follow the link.
https://www.atharna.com/journal/mubkhar-in-kuwait

Read our interview on Sijal
We were recently interviewed by the founders of Sijal, an interview-based open platform archiving influential and critical voices in contemporary Khaleeji society.
https://www.sijal.me/laila-al-hamad-en

Fall 2017 Open House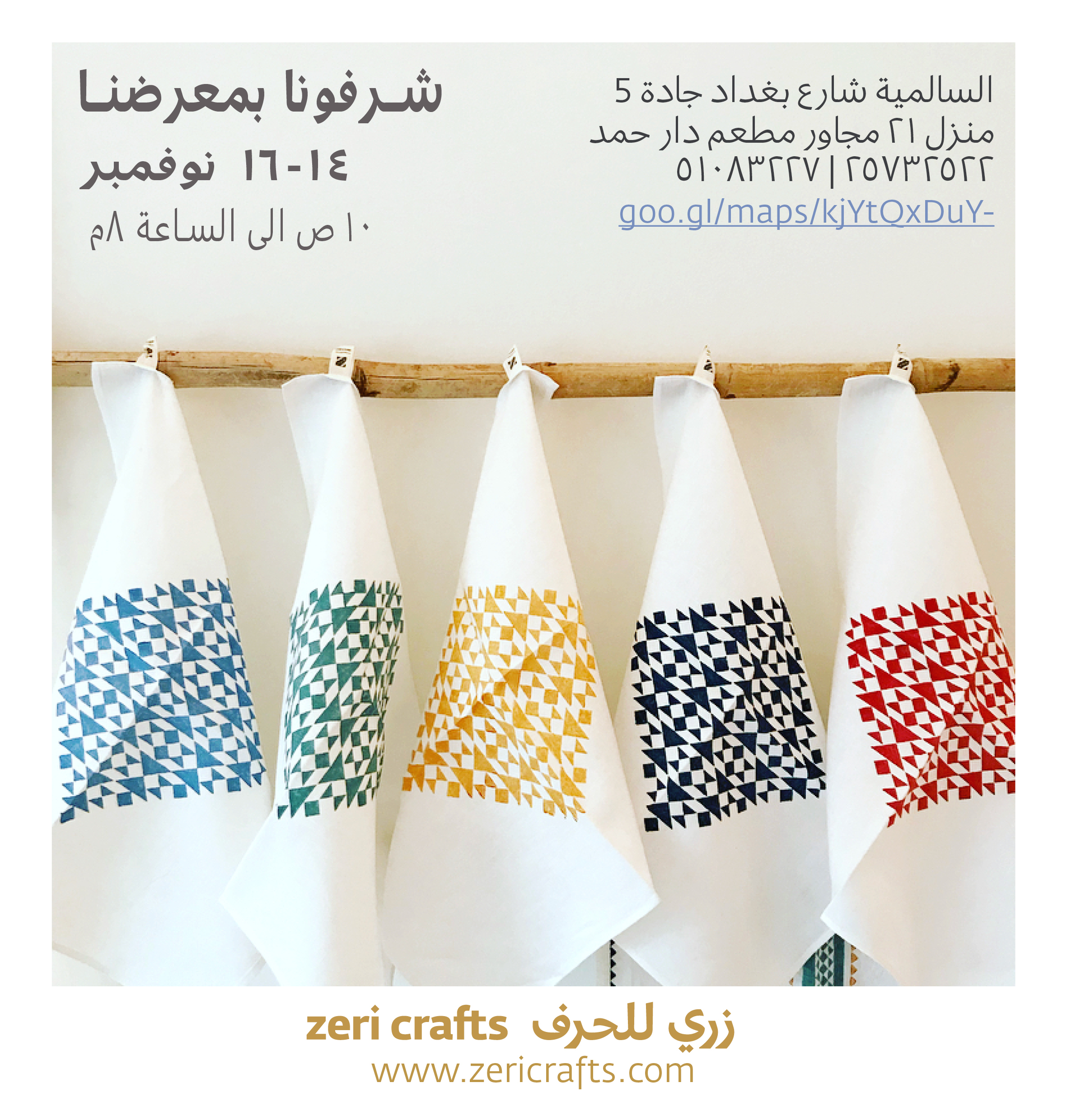 Celebrating 5 years of Gulf design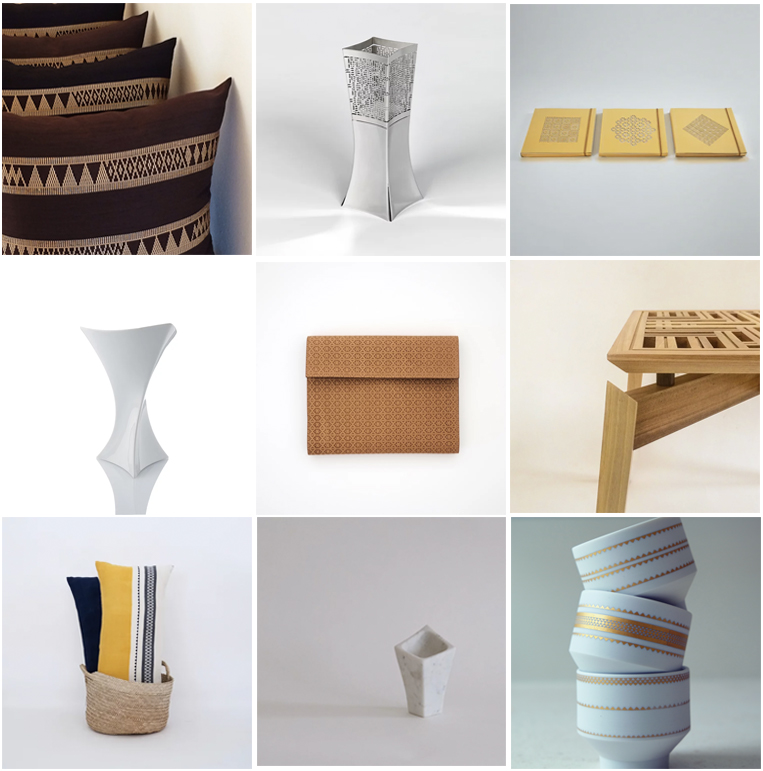 Since 2012, Zeri Crafts has been re-interpreting Gulf heritage. In collaboration with our talented designers, we have brought to the regional design scene a unique and innovative approach to Gulf design. Instead of replication, we draw on the intrinsic values and meaning behind our heritage: a simple understated aesthetic, functionality, and natural materials. We incorporate local architectural elements in our designs as a playful way to acknowledge a once resilient and visually pleasing building tradition. Our minimalist approach privileges quality over quantity, pure lines over flashy forms. Our aim is to re-define Gulf style based on an earlier aesthetic that is homegrown and imbued with a deep respect and connection to the natural environment.

EID MUBARAK - عيدكم مبارك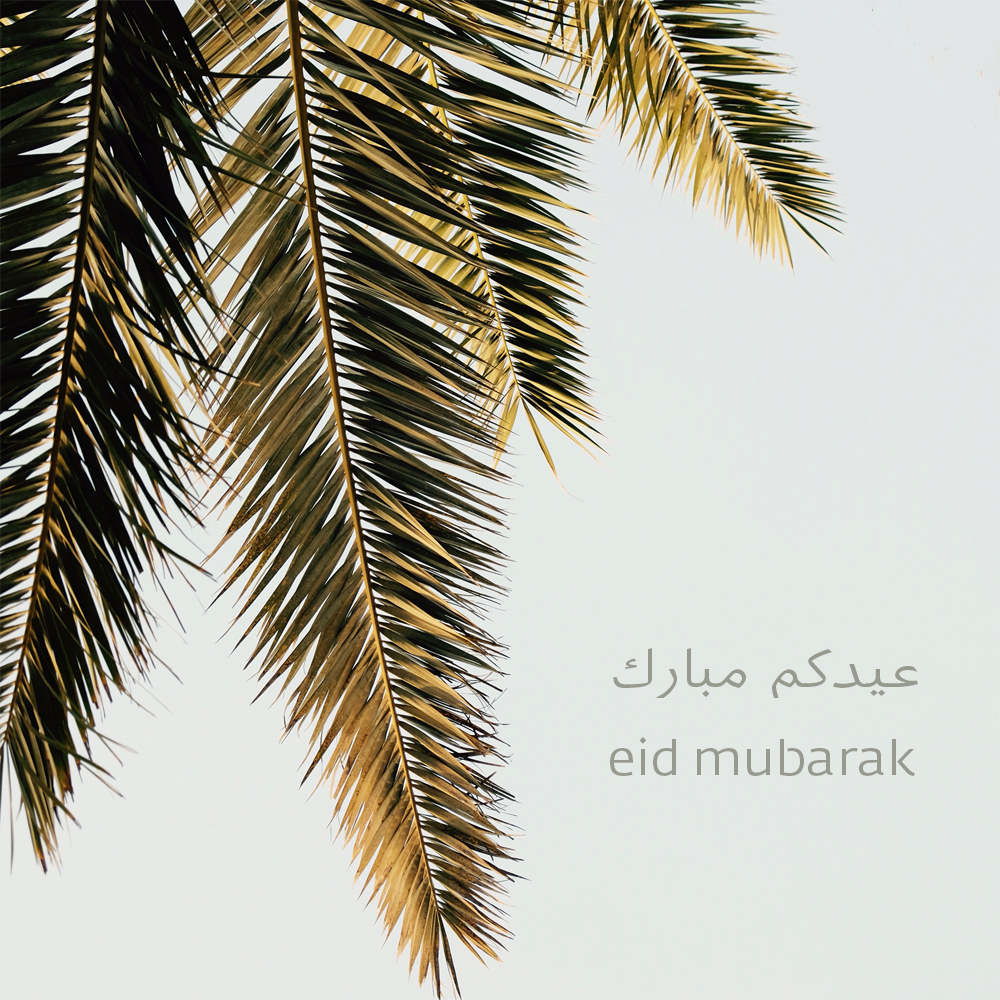 OPEN HOUSE - MAY 2-4, 2017
Mark your calendars! We are having an open house from Tuesday May 2 to Thursday May 4, from 10am to 8pm. Please stop by for a chance to see Zeri Crafts' latest pieces. We will also be hosting artisan jeweler Sylvette Blaimont's latest collection and Kawther Al-Saffar's Dual Bowls. And last but not least, Huda Al-Mughni's photographic tribute to Yemen will be on display. Please stop by!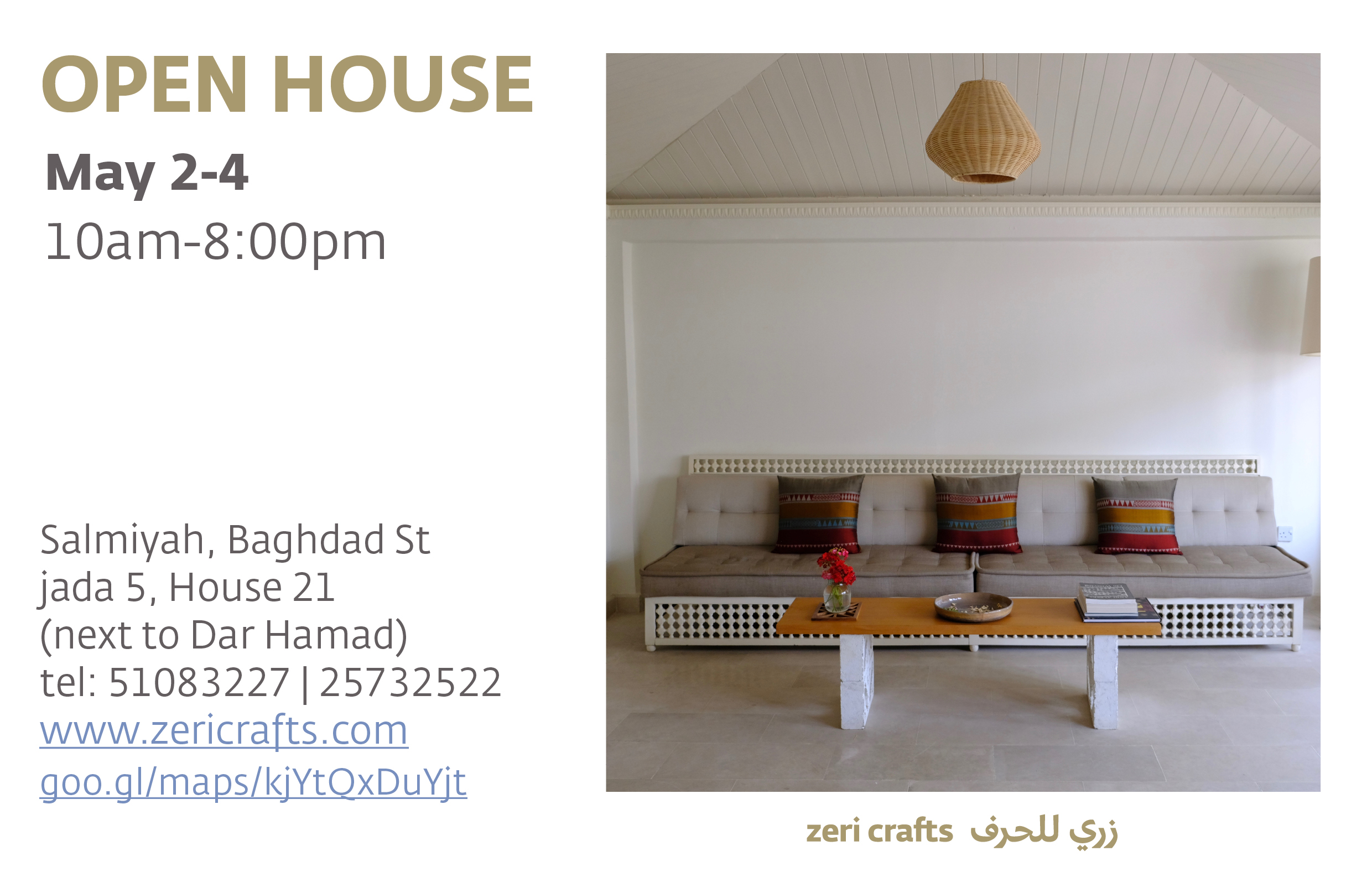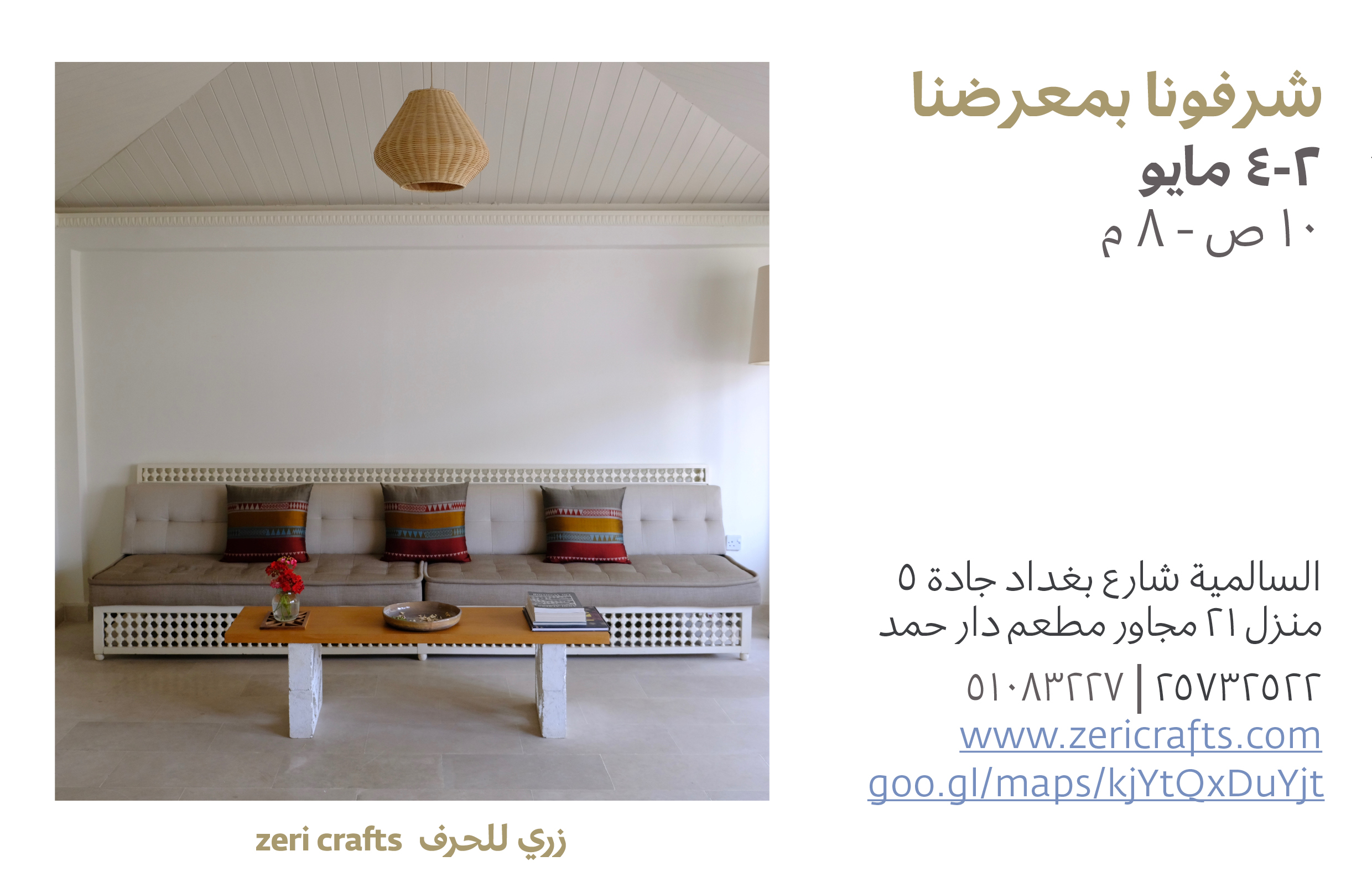 RAMADAN 2017
The Holy month of Ramadan is just around the corner and we have a range of products that make the perfect Ramadan gift. Whether corporate or retail, we work with our clients to meet their budget and customization needs. For your Ramadan orders, please get in touch today.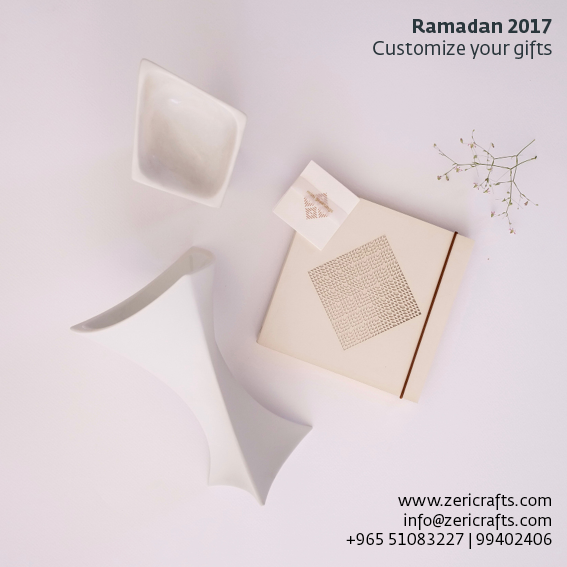 FIND US IN DUBAI AT THE LIGHTHOUSE
You can now find some of our products in Dubai at the Lighthouse concept store and cafe in Dubai's Design District. We are very happy to be represented in several of the Gulf countries, including Bahrain and Saudi Arabia.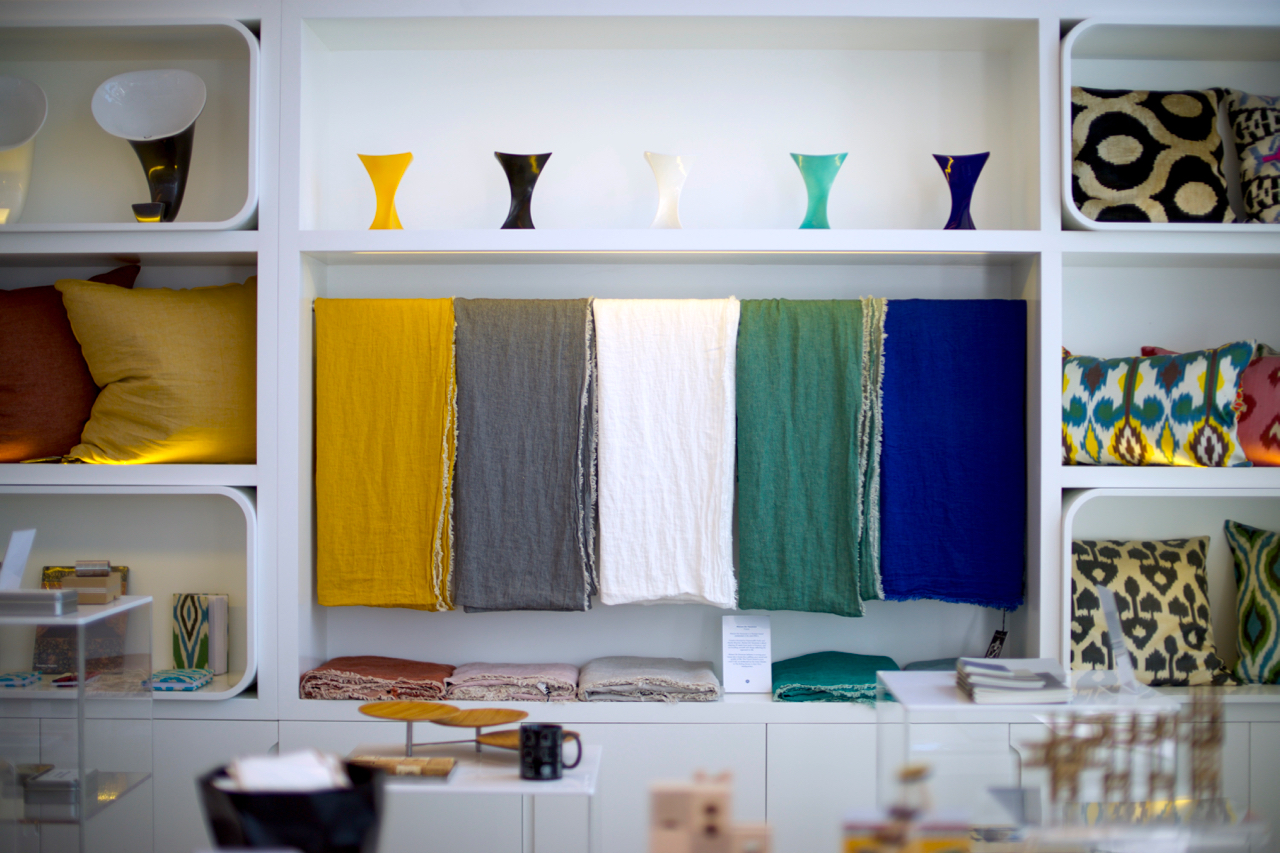 CERAMIC MUBKHARS
Light, colorful and playful, our new collection of ceramic mubkhars will easily find their place in modern homes. Designed by Nedda El-Asmar, these burners are part of our journey to continue reinterpreting our rich and unique heritage.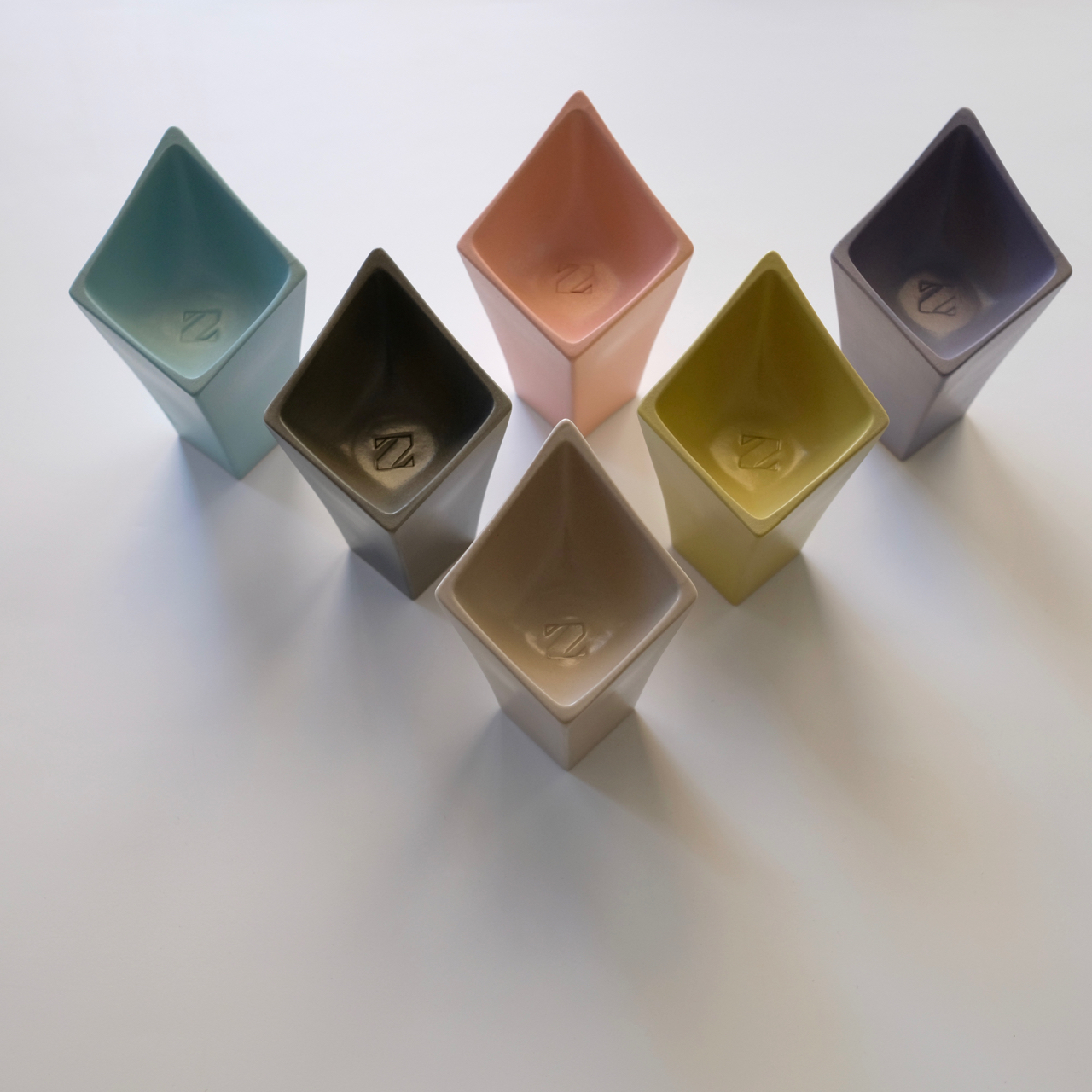 STONE MUBKHAR
For our newest mubkhar, we turned to the beauty of stone. Just as the incense burners of old, the newest member of our mubkhar family is hand-sculpted in stone by expert artisans. The shape is elegant and modern, elevating once again our beautiful ritual of incense burning. Available in pink, gray, white and black marble. Customizable in semi-precious stones. For more information, please contact info@zericrafts.com
OPEN HOUSE - MAY 23-25, 2016
MASHRABIYA TABLE- SPRING 2016
It was my good fortune that in 2015 a mutual friend put me in touch with Turquoise Mountain. I was particularly interested in their woodwork, specifically what is known as jali/mashrabiya, assembled wooden screens that are traditional features of Muslim architecture and which marry privacy, ventilation, lighting, and beauty. Once upon a time, workshops specializing in mashrabiya-making were prevalent throughout the region, and exquisite wooden screens found themselves in the houses of Kabul, Basra and Cairo. But with the slow demise of the handcrafted and the fast rise of the machine-made, a key element of architectural distinction and excellence was facing demise.
In the artisans of Afghanistan, the wooden crafts found a reprieve, a new lease on life. Under the umbrella of Turquoise Mountain, the crafts were once again given prestige, and more importantly, visibility. A country which has been battered by conflict was reclaiming its place in the world of crafts and heritage.
In collaboration with the designer Nedda El-Asmar, the mashrabiya table was born, Zeri Crafts' first furniture piece. Piece by piece, in an almost spiritual exercise, the wooden screens came to life in a Kabul workshop, culminating in objects of such delicate grace and beauty. Masterfully executed by Ustad Naser and his team of artisans, the intricate tabletop floats on a pair of fine geometric legs, in union yet barely touching. Like the hands that made it, it is sturdy, graceful and rooted in heritage.
The great architect Hassan Fathy spoke of the need to "find the hidden and dying crafts and bring them to light, revive them, give the craftsman back his lost confidence." In this quest for revival, we are the luckily ones.